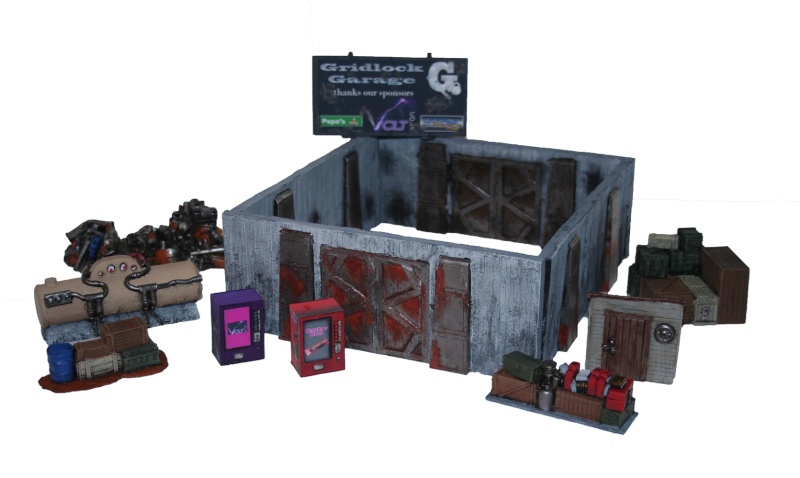 It's so big we needed a HUGE picture! Break your computer yet????
The Gear Garage is up for Pre-Orders. The Gear Garage is a new terrain pack from Exploding Goat Games and Armorcast! You get everything you see right up there (unassembled and unpainted)! This box set will make your tabletop arena stand out amongst the competition!
The Gear Garage is finely crafted and detailed resin terrain from Armorcast and available through Exploding Goat Games. You'll receive 2x 3" high walls, 2x 3" high walls with doors, 2x vending machines, 1 scrap heap, 3 piles of assorted fuel cans, barrels, and crates, 1 tool shed, 1 large propane tank, and a billboard to tout your garage!
What would you expect to pay for all this??
$1,000,000.00 you say??
NEVER! You'll get it all for just $65!
Pre-orders will be filled starting December 6th and shipping soon after! These are intensive pieces so each one is lovingly crafted and packaged to order!
To celebrate the holiday season and the release of the Gear Garage, we're offering free domestic shipping on orders of $50.00 or more through our website. Check it all out at
www.gearmageddon.com
www.gearmageddon.com